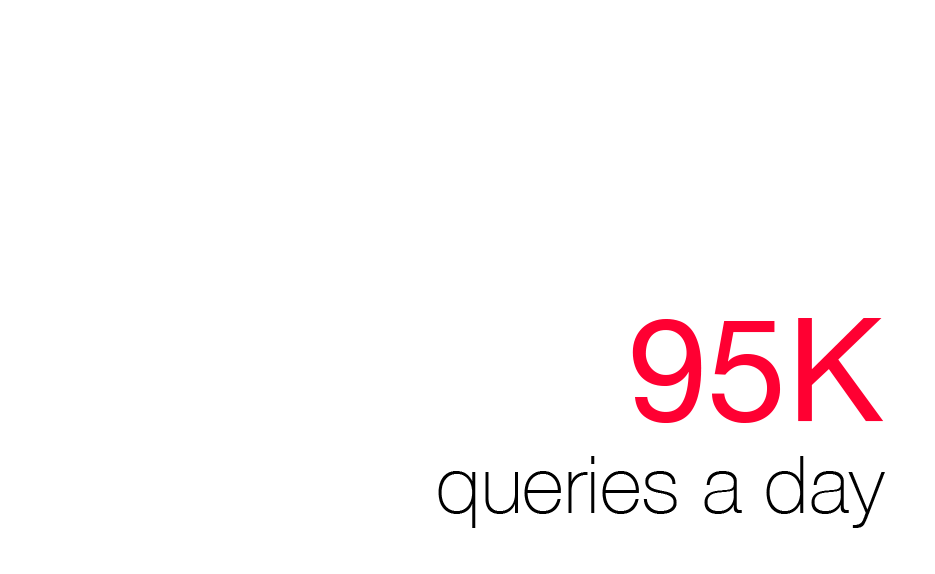 AI Matching is a search and indexing system for the professions contained in the curriculum vitae and in job offers.
Artificial Intelligence does not replace the normal keyword search – full text index – but enhances it, through a specific semantic engine for talent management. Recruiters will have a recruiting matching system capable of autonomously carrying out the pre-screening of candidates.
CV and job posting languages are very different from each other, only a semantic matching engine can reduce the gap between the two.
Features and benefits of AI CV Matching
Once the CV and job description have been obtained, the "job semantic matching software" comes into action, encompassing five actions in a few seconds: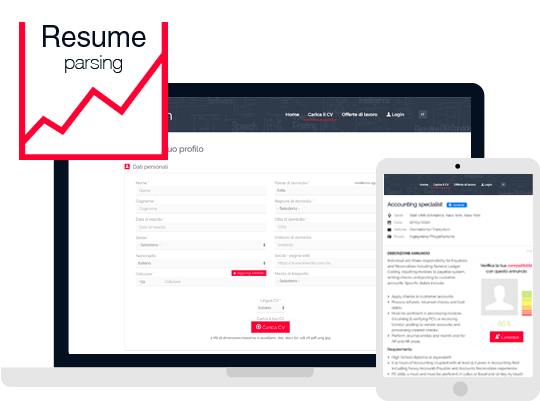 1. Parsing and data extraction
All the text contained in the curriculum is extracted (be it a reading file or an image) – like a .jpeg. The system is able to analyze the images, thanks to an integrated "image processing" software – based on neural networks – which parses the CV and operates a classification of the text content into sections.
2. Data normalization
The data are normalized in order to improve understanding and a grammar software conducts a logical analysis on the extracted content to identify the semantic meaning of each sentence in the text.
3. Semantic analysis
Our calculation algorithm searches and indexes professional skills, skill works experience, in the analyzed text, that is, the tasks that uniquely identify a profession.
4. Indexing
Professional skills are analyzed and evaluated by calculation algorithms, to then be accepted or rejected based on parameters of professional proximity.
Currently the semantic analysis system is available in: Italian, English, French, German, Spanish, Portuguese, Polish. Other languages can be implemented, such as: Catalan, Russian, Romanian, Dutch, Danish, Norwegian, Greek, Turkish, Arabic and Chinese.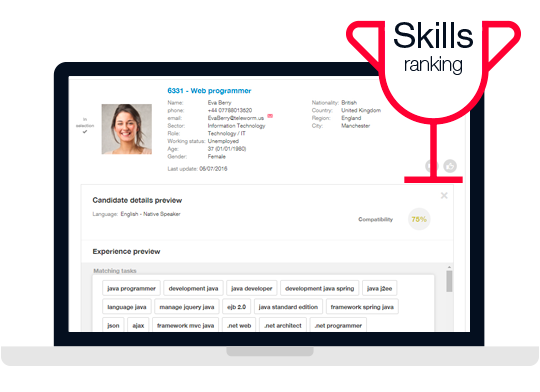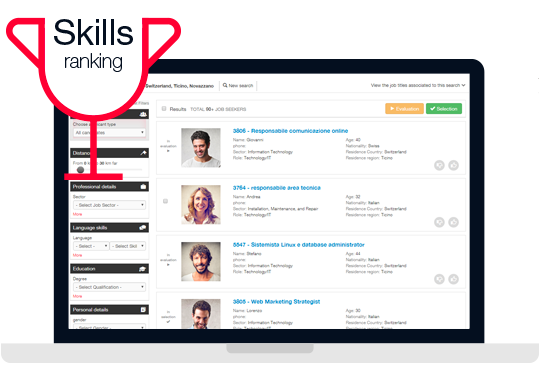 5. Matching
The algorithm extracts the professional tags present in job offers; comparing them with the skills present in the CV of the candidates, it returns the matching of CVs suitable for the selected talent pool.
Artificial Intelligence generates the percentages according to which candidates are ranked.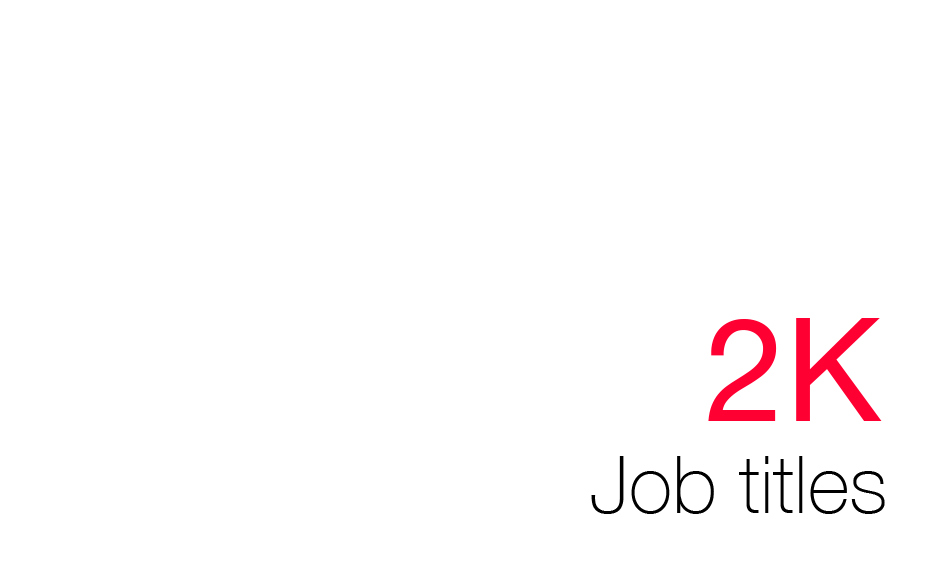 6. Indexing and matching
Professional skills are analyzed and evaluated by calculation algorithms, in order to be accepted or rejected on the basis of professional proximity parameters.
A similar operation is carried out on job offers, whose analysis returns the matching of CVs that are suitable for the selected talent pool.
The AI generates the percentages according to which the candidates are ranked.