Seventh episode FridayTech | Video recruiting
Automated video interviews help the HR department to optimize candidate selection and pre-selection time.
In Arca24 we have developed two different video recruiting systems:
a web platform dedicated to the creation, sharing and analysis of video interviews on demand (CVideo – Automated Video Interviews);
a functionality integrated in all our software (Talentum – Talent Management Software and Ngage – Staffing Agency Software) that, connected to a database of candidates, allows to select profiles and create the video session; automatically requests will be invited without the need to manually enter individual email addresses.
Our goal in the short term is to extend support to all browsers – both desktop and mobile – and implement additional features that can improve the recruiter's experience during the pre-screening of candidates.
In what way? By implementing the use of an artificial intelligence able to understand the quality of the answers received, identifying the candidate's level of preparation and adapting the interview progress accordingly.
To do this:
we will use speech-to-text technology, which converts speech into text;
we will analyze the material collected, through semantics and other algorithms of textual understanding (to assess the correctness and completeness of the response received);
on the basis of the results obtained, we will rank the level of preparation of the candidate in order to be able to submit questions in line with his/her actual skills.
Share This Story, Choose Your Platform!
Arca24.com SA is an HR Tech Factory specialised in the development of cloud software for the human resources sector.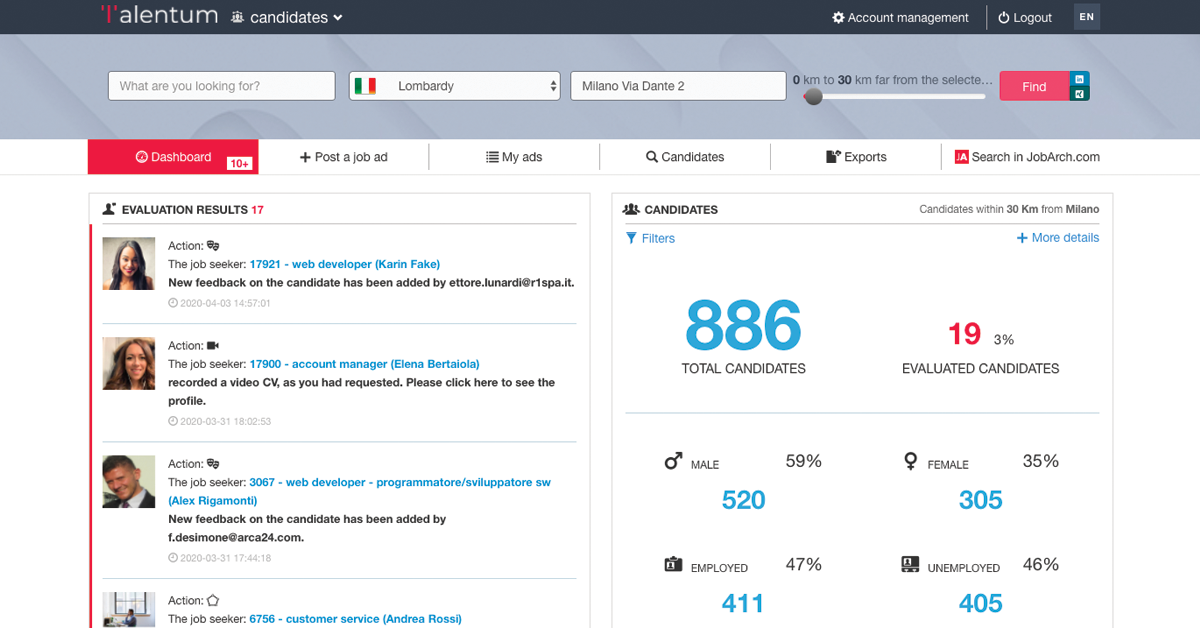 Talentum – Talent Management Software
Talentum is a complete and intuitive end-to-end solution that allows the HR department to acquire, manage and optimise the workforce throughout the employee's life cycle (from search and selection activities to the onboarding of selected candidates).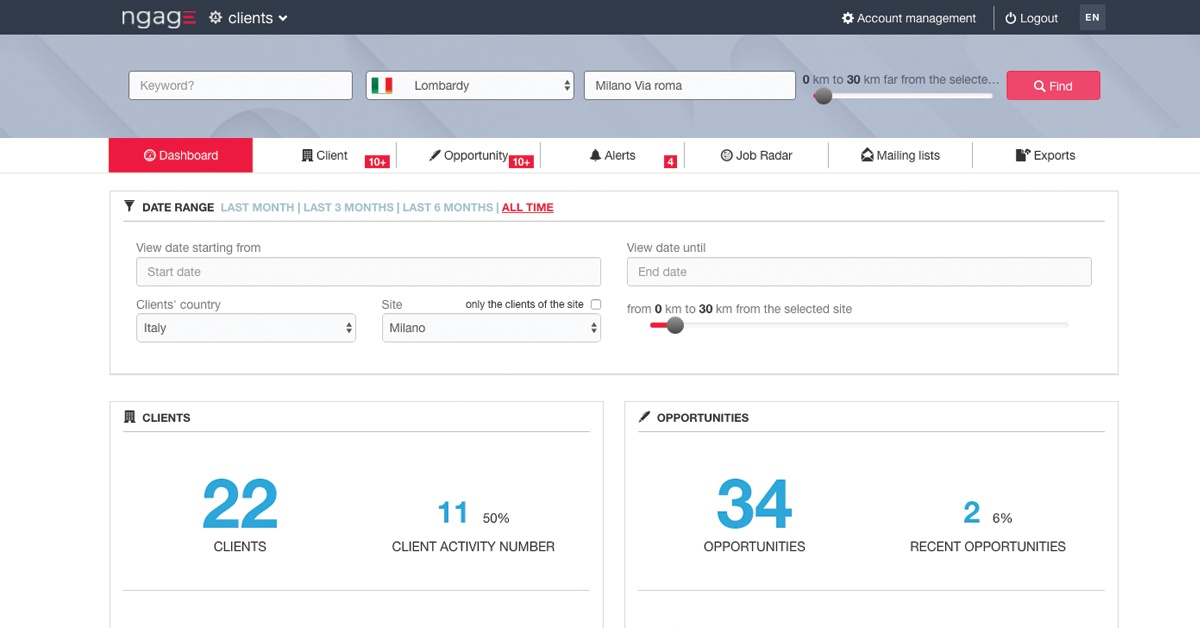 Ngage – Staffing Agency Software
Ngage (ATS+CRM) is a solution developed to support staffing and employment agencies throughout the entire production cycle. It optimizes and digitalize the processes of talent acquisition, customer relationship and administrative management.