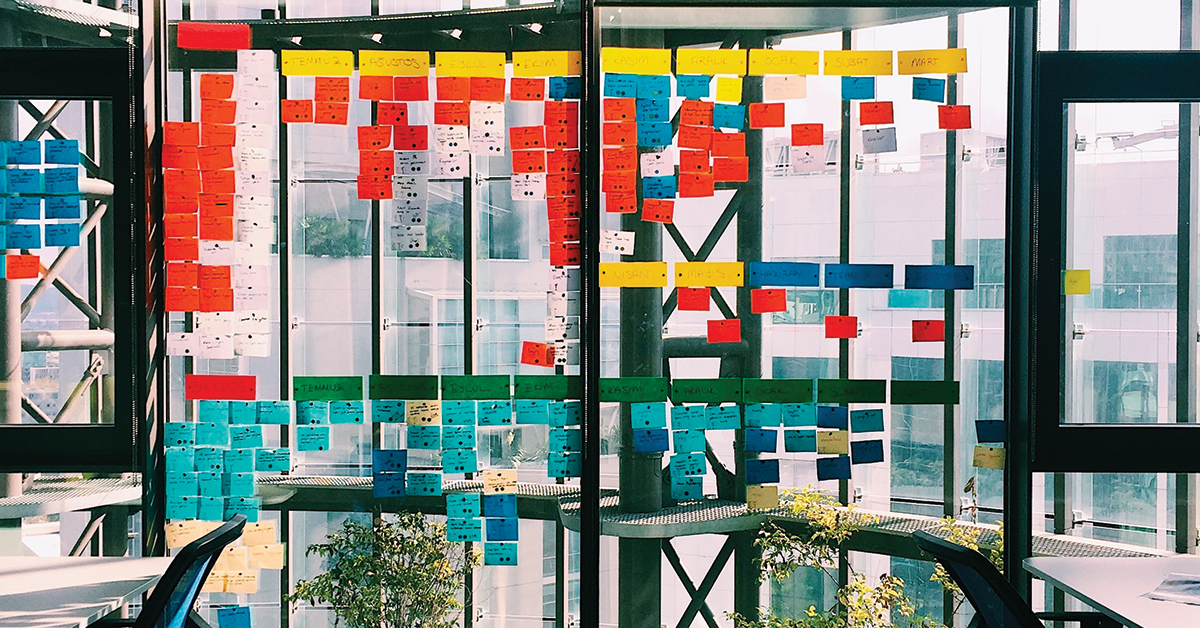 During these days with Covid-19, we often hear about smart working and teleworking. Two terms that are often associated with a single concept (working remotely) but which in practice represent two completely different approaches.

Smart working means having the opportunity to be able to carry out your activities without the need to be tied to your workplace (or at specific times), while teleworking presupposes only the possibility of carrying out the same job (at the same times) only in a relocated (outside the office).
It is now clear that the recovery (the so-called "phase 2") will be long, will see the implementation of various security measures and it will be a long time before we can return to normal (a new normal, far from the scenario we were used to). During this period, we will have to reorganize the way we work, in response to the fact that, trivially, we cannot all be present in the office as we did before.
What scenario do we choose for our future: teleworking or smart working?
Both, different in nature, will have different effects, just as the tools necessary to implement them will also be different.
In terms of impact, choosing smart working means giving greater freedom (and therefore investing greater responsibility) to each coworker, promoting a more goal-oriented work mode focused on the tasks to be performed and less tied to a "clock out" logic. Telework by contrast imposes the same office hours, providing less freedom to coworkers and requiring the individual to have a lower level of corporate responsibility.
We are faced with a necessary change, potentially risky, but that brings with it an incredible opportunity. We need to start thinking differently. We can be audacious and concretely think of embarking on what may seem the most complicated road today but which, in reality, can give us greater results in the long run: smart working.
Smart Working: assumptions, benefits and responsibilities
Leaving your coworkers more freedom means understanding their needs, understanding that in addition to company organizational problems there may also be others of a personal nature. In a time of difficulty and necessity, we may find the courage to adopt a new system that in the medium term will have the benefit of greater employee involvement and even better performance (aspects that telework could never promote).
However, this new opportunity cannot be seized without the support of adequate tools; to do "massive" and continuous smart working requires concrete solutions that allow people to be able to participate, actively collaborate in corporate life even if physically distant and not always synchronized (in terms of the schedule of activities).
One of the most impactful aspects of smart working is undoubtedly a new way of communicating; it will no longer be possible to consult the colleague next to your desk, it will be necessary to learn to communicate in a different way and, above all, to have a (physical) place where all shared information can flow together (and remain always available). Laptops and smartphones are extremely functional from a teleworking point of view, but not sufficient for smart working activities.
Communication must be transversal, shared, updateable by all the people involved; tools like Social Networking Software are extremely functional in these circumstances. ESNs (Enterprise Social Networks) are social networks for corporate use that allow you to collaborate within the team, regardless of time and place of work. A smart and flexible solution, functional both for office work and for smart working, capable of expanding the work area from physicality to digitalization, without losing effectiveness.
A new way of communicating and working in an agile way, in full compliance with the obligations and limitations required by the state of emergency we are facing today.