Ninth episode FridayTech | Traditional VoIP line integration in Arca24 systems
During the ninth episode of FridayTech (realized in Smart Working), Maurizio, our Solutions Architect, will talk about the integration of traditional voice within Arca24 web products.
The aim is to improve the flexibility of the products and to guarantee the recruiter the use of different communication channels to reach the candidate in a simple, fast and effective way.
During the episode a preview of the integration within Ngage, the Staffing Agency Software developed for Employment Agencies and recruitment companies, will be provided.
The integration of traditional voice is based on an Open Source switchboard installed on our servers able to receive calls through the WebSocket protocol from the users' browser; the call passing through the WebSocket channel passes through our switchboard and is diverted to a traditional VoIP line.
Convinced of the potential of this technology (especially alongside, for example, the videoconferencing system) we will continue to increasingly integrate these means of communication into our software.
For more information or for a free demo, please do not hesitate to contact us!
Share This Story, Choose Your Platform!
Arca24.com SA is an HR Tech Factory specialised in the development of cloud software for the human resources sector.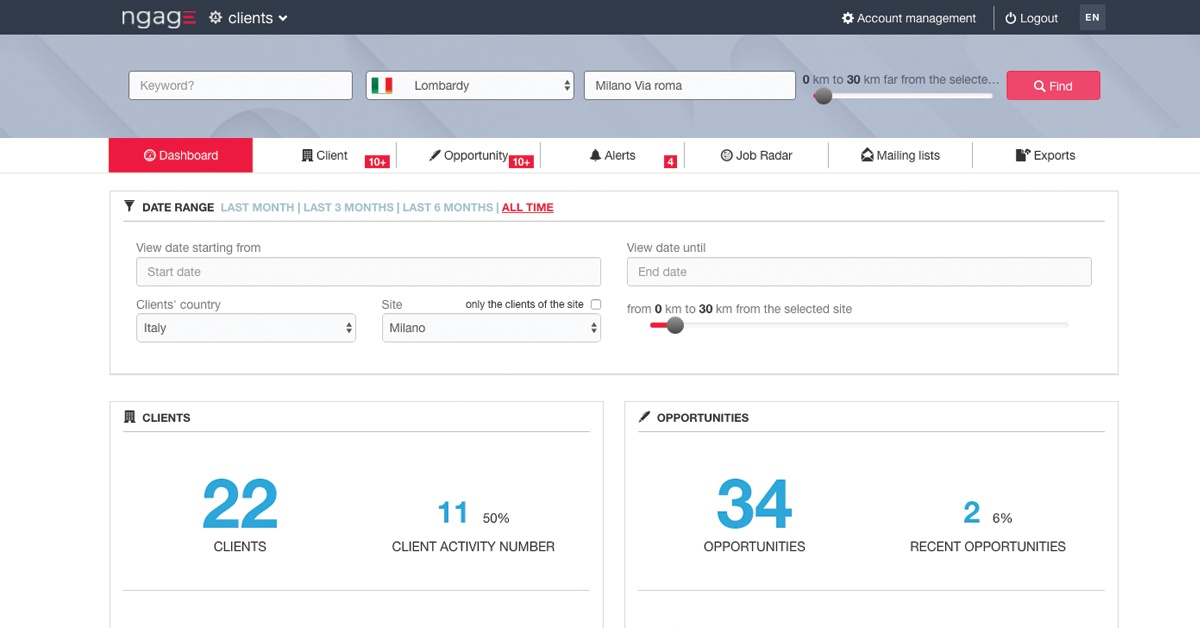 Ngage – Staffing Agency Software
Ngage (ATS+CRM) is a solution developed to support staffing and employment agencies throughout the entire production cycle. It optimizes and digitalize the processes of talent acquisition, customer relationship and administrative management.