What is an Applicant Ranking System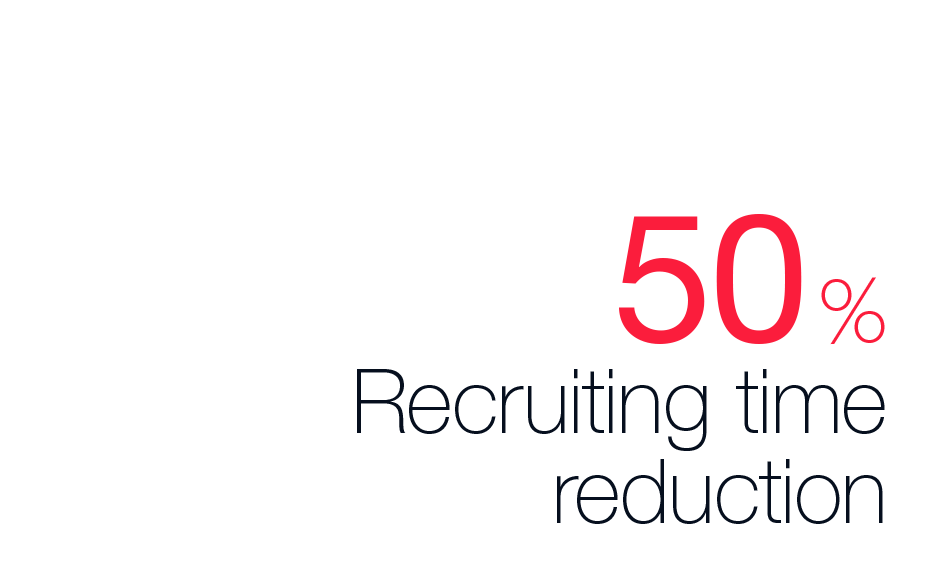 With ARS we refer to a modern version to track applications; the advantage over using a classic Applicant Tracking System is the ability to sort candidates by skills acquired, – and then make a "ranking" – automatically, with respect to one or more job searches / offers.
The technology that Ngage uses is based on Artificial Intelligence and capable of identifying the matching between profiles and job advertisements in 7 different languages (even when CV and offer are written in different languages). By giving greater importance to semantic analysis, the system ensures greater relevance and depth of reading the skills of candidates for a better association between professional tags
Features and benefits of an Applicant Ranking System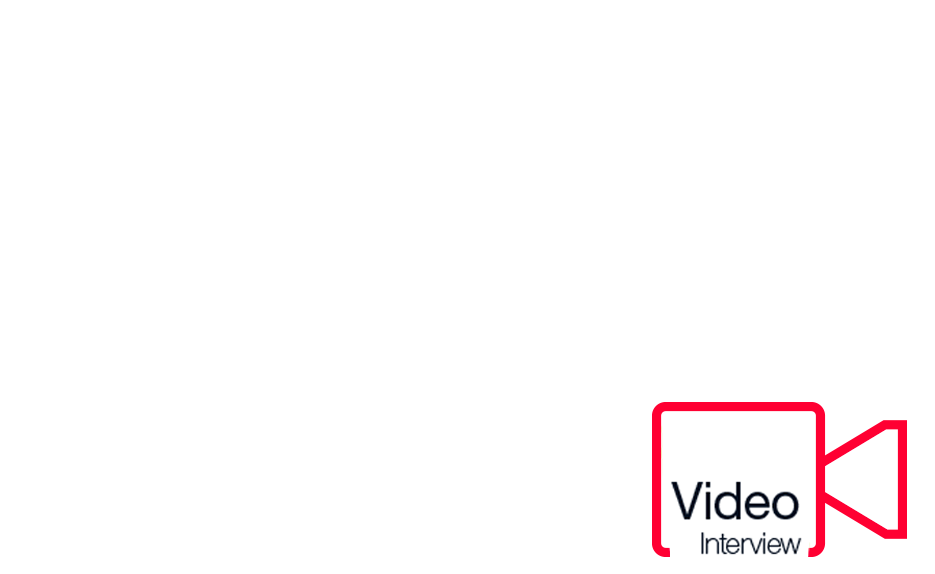 The software includes a video recruiting system that allows you to create both deferred and real-time videos. Within the interview step it is possible to schedule a real automated video interview.
Candidates can easily respond to the invitation by directly accessing the video session, even from a tablet or smartphone.
A simple and intuitive function, usable on both desktop and mobile, able to guarantee an optimal user experience for recruiters and candidates and positive employer branding for organizations.
5. Linguistic, professional and soft skills tests
ARS offers you a series of tests that allow the evaluation of the candidate's various skills, both soft and hard, in a simple and fast way. In fact, directly from the candidate's profile it is possible to request one or more qualified language tests (specially provided by ExaminLab, an online adaptive test platform), professional tests (office and accounting) and job tests.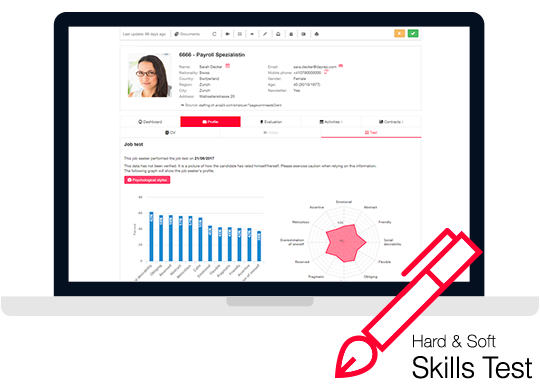 6. Candidate's personal area
Each candidate who has signed up for at least one of your offers or who has sent their spontaneous application will have access to their own reserved area where they can manage and update their personal data, upload files and images, record a video CV to better present themselves to recruiters and carry out the job test on psychological styles and finally activate a "job agent" to be updated on new job offers in line with his expectations.
7. Share and feedback
Among the features within Ngage there is also the "Share": this function allows you to share a candidate's profile in a few clicks not only with one or more colleagues who are in charge of the selection (and who therefore have access to the system), but also with other members of the company. The profile is shared via email and those who receive it will have the opportunity to view the candidate's information and leave feedback that will be automatically saved within the candidate's profile.
8. Multimailing and SMS
Within the selection step it is possible to make massive communications. In these cases, it is sufficient to select the candidates to whom you want to write and choose whether to do it by preparing a multimailing or with a multi-sms.
It is also possible to communicate directly with the individual candidate by opening the profile and choosing whether to send an email or an SMS. All activities are then saved within the candidate's activity tracking system, so as not to lose any useful information.
9. Selection filters
Within the single selection process, as well as in free database searches, it is possible to use more than 50 filters, relating to personal and professional data, which help refine the search based on the attributes of the desired candidate.