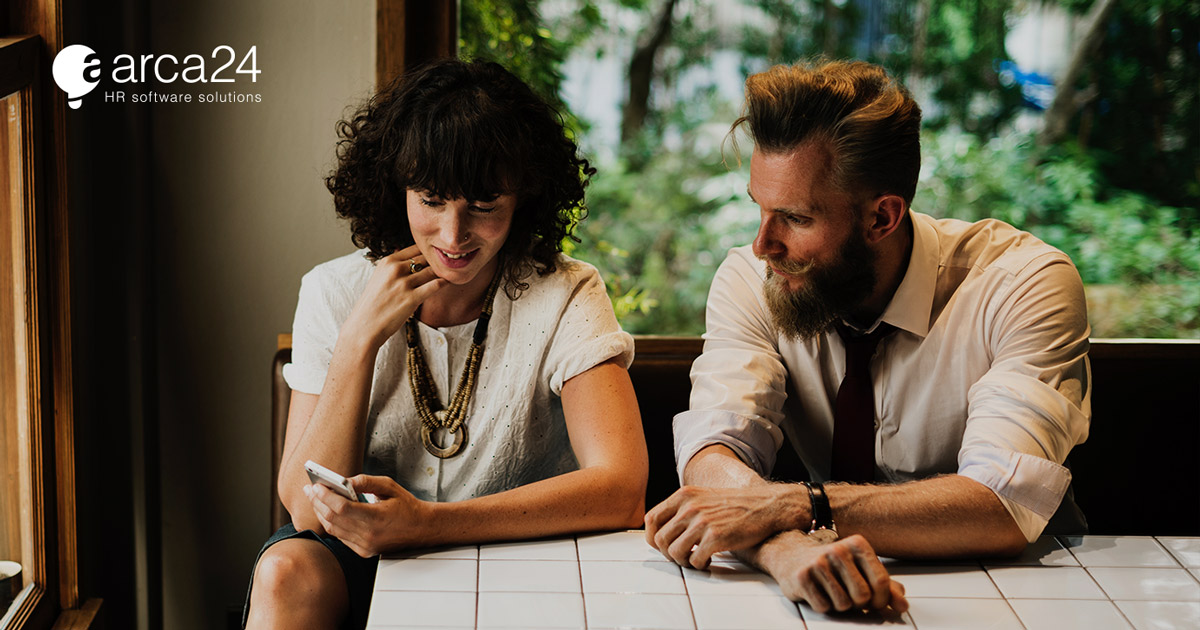 2017 is coming to an end, so it is time to analyze the strongest trends in HR of this year. During 2017, the attention dedicated to some technologies and innovations in the HR world has been growing exponentially. Some trends are particularly relevant and they are probably going to endure into 2018. Let's see which these trends are and how it is possible to develop them.
Macro trend: digitalization in the HR world
Generally, many of these trends are linked to HR world digitalization and to the more and more solid and concrete comprehension. That's why also the smallest companies need to develop their dimension on the internet. They have to rely on more complete and powerful engines in order to manage in a better way Human Resources and the talent acquisition process. This trend has been active for some years and it doesn't look like it is going to stop soon. So, why don't you make the most of it updating your HR management, recruitment and selection process and promotion of your employer branding? An ATS and a CRM allow you to manage more efficiently and effectively the recruitment process and talent acquisition, besides managing in a more precise and rigorous way the company administration. The era of printed paper and excel files for HR is over. Modernize your system to keep up with your competitors and new technologies granting a better management of your time.
Flexibility, the most searched characteristic by employee
Who doesn't wish a better work-life balance? This trend has been developing especially in correspondence with the affirmation of generation Y in the work world. Particularly, in 2017 there has been a reduction of workers with a full-time contract in favor of new freelancer and remote part-time contracts. Companies consider the flexibility necessary to a better work-life balance more and more.
Employee experience, the art of cuddling your employees
In order to attract talents and keep the hired employees, companies are focusing on employee experience. In this case, the company wants to grant some benefits to its employees: free food, discounts, game rooms, etc…. Obviously, these benefits work as a bait to attract candidates' attention and represent a little incentive to stay in that workplace. Apart from that, are necessary some long term plans meant to increase the employees involvement and obtain a work environment more focused on the employees' wellness and satisfaction.
Mobile management of HR processes: the future at your fingertips
When we are not in our office and we don't have any computer available, it is fundamental to use mobile-friendly programs for the HR management. Not only can this function be of great utility for the HR, but also for candidates, who are constantly updated on the selection process. Nowadays, many CRM and ATS are mobile friendly, making possible the access to these programs from everywhere. In addition to that, candidates can use this system everywhere and wherever they want. For example, in some cases it is possible to make video interviews from mobile devices, making the selection process even faster and more advantageous for both candidates and HR.
Employer branding, how to add value to your company
At the beginning of this year, we discussed the employer branding and this trend doesn't seem to stop. New technologies allow a better project, construction and promotion of your reputation as an employer. Start a company website is essential to publicize your company and show your objectives and culture. Developing a good reputation is the first step towards the popularity of your brand and the possibility to acquire new clients.
These are some of the most important trends in the HR in 2017, which are going to be relevant also next year. Arca24 joins innovation and HR creating CRM and ATS software for the HR management (on mobile devices and desktop) and developing employer branding pages for your website (click here to see an example). For further information related to our products, don't hesitate to contact us!