PDF Creation of Candidates Profile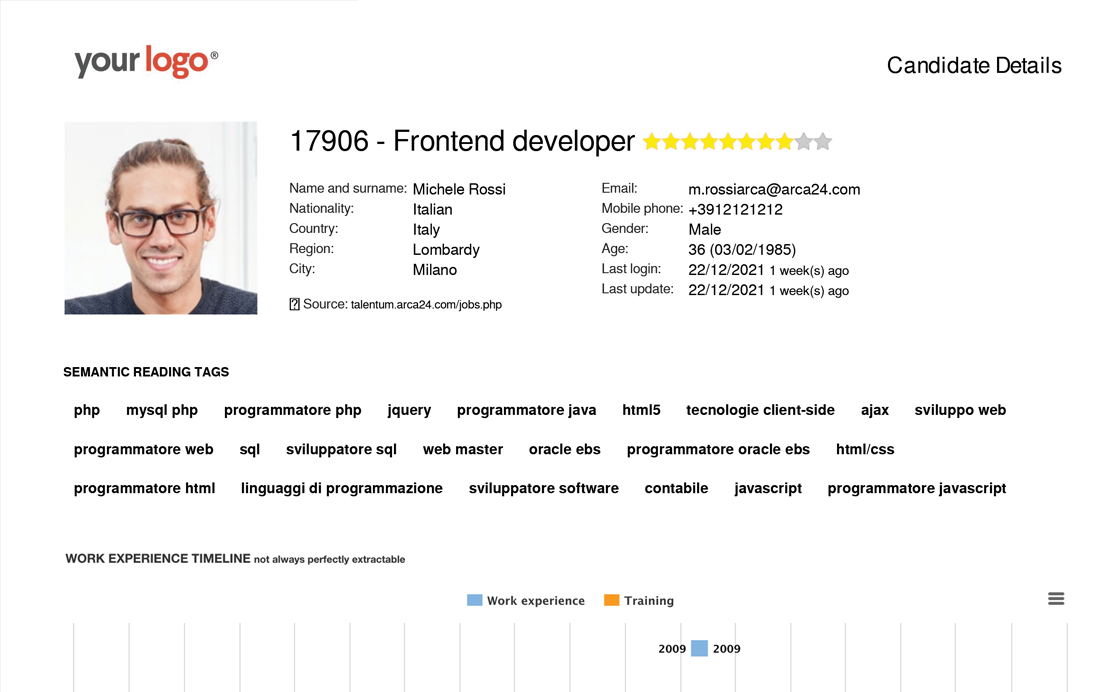 1. What is an Applicant Tracking System?
An Applicant Tracking System is a group of software programmes used in the HR field to ensure a complete and efficient recruiting management within a company. Most commonly known as ATS, they are used by companies of all sizes to search and manage candidates for specific job vacancies, and get in touch with them.
2. What are the main specific features of Arca24 Applicant Tracking System?
Recruiters often find useful to save, and sometimes print, the most interesting profiles to discuss them with colleagues, and ask them for advice about the next activities to schedule with candidates.
In our software programmes, both in Ngage – the all-in-one software for employment agencies, and Talentum – our talent acquisition tool for employee management, you can create a PDF file directly in the programme.
Specifically, you can create a PDF from the candidate profile or, only if you have our staffing agency software, from the candidate dossier. A dossier is a presentation of the candidate profile you want to send to a specific client. Likewise, a client receiving a dossier can print it or save it as a PDF.
3. How can you have access to PDF creation in Arca24 Software Programmes?
PDF creation from candidate profile is accessible for customers with a flat subscription.
A flat offer is a tariff plan with a fixed annual cost, which allows you to have an unlimited access to PDF creation. Recruiters will be able to use this functionality without restrictions.
This service was previously offered using a third-party module. As a result, the cost used to vary according to the pattern of use. Arca24, as an HR Tech Factory, has developed this functionality internally, so that we could propose it to our clients, offering them a flat subscription with a reduction in terms of costs.
Arca24 is an HR Tech Factory specialised in the development of cloud software for the human resources sector.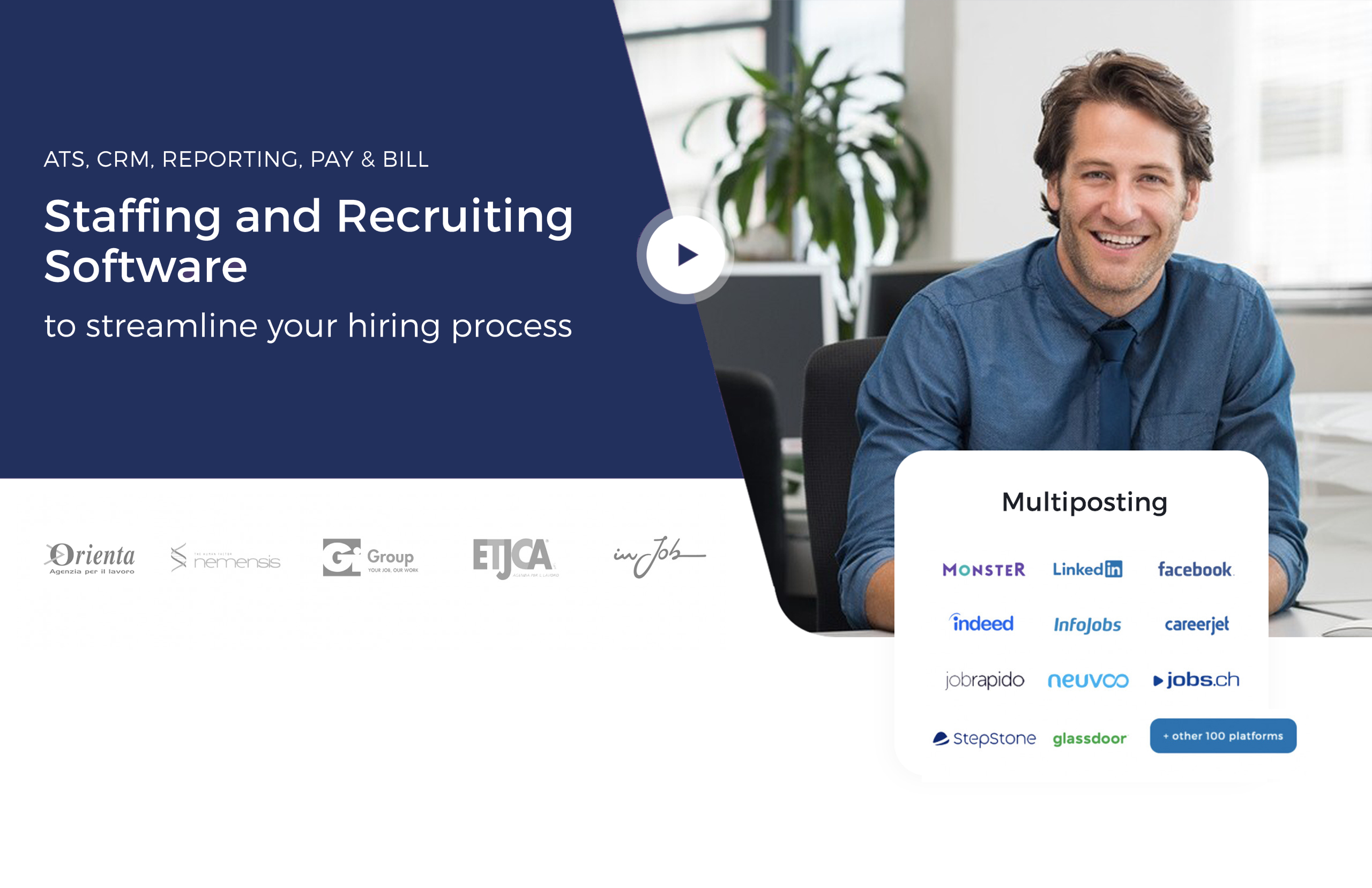 Ngage – Staffing Agency Software
Ngage (ATS+CRM) is a solution developed to support staffing and employment agencies throughout the entire production cycle. It optimizes and digitalize the processes of talent acquisition, customer relationship and administrative management.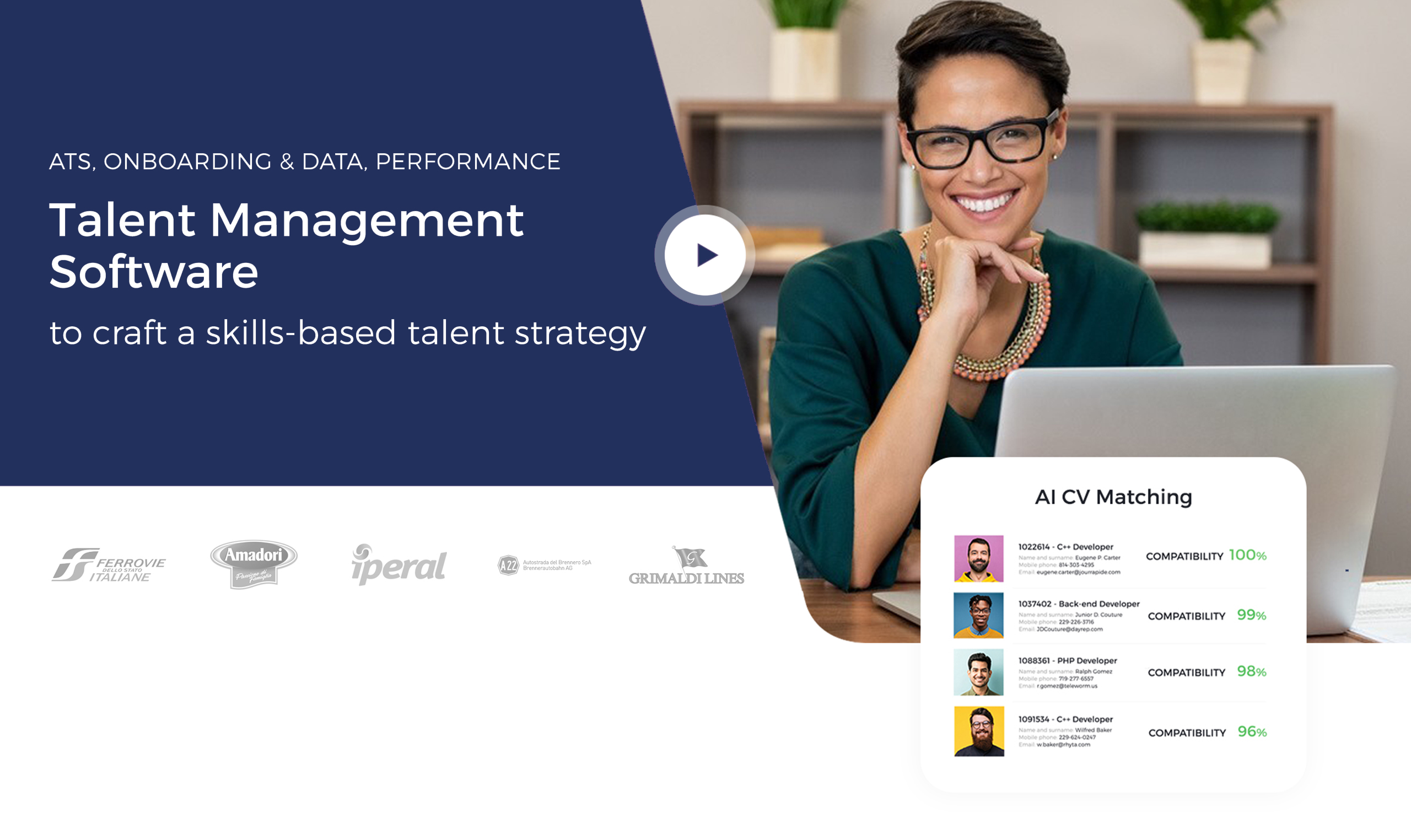 Talentum – Talent Management Software
Talentum is a complete and intuitive end-to-end solution that allows the HR department to acquire, manage and optimise the workforce throughout the employee's life cycle (from search and selection activities to the onboarding of selected candidates).