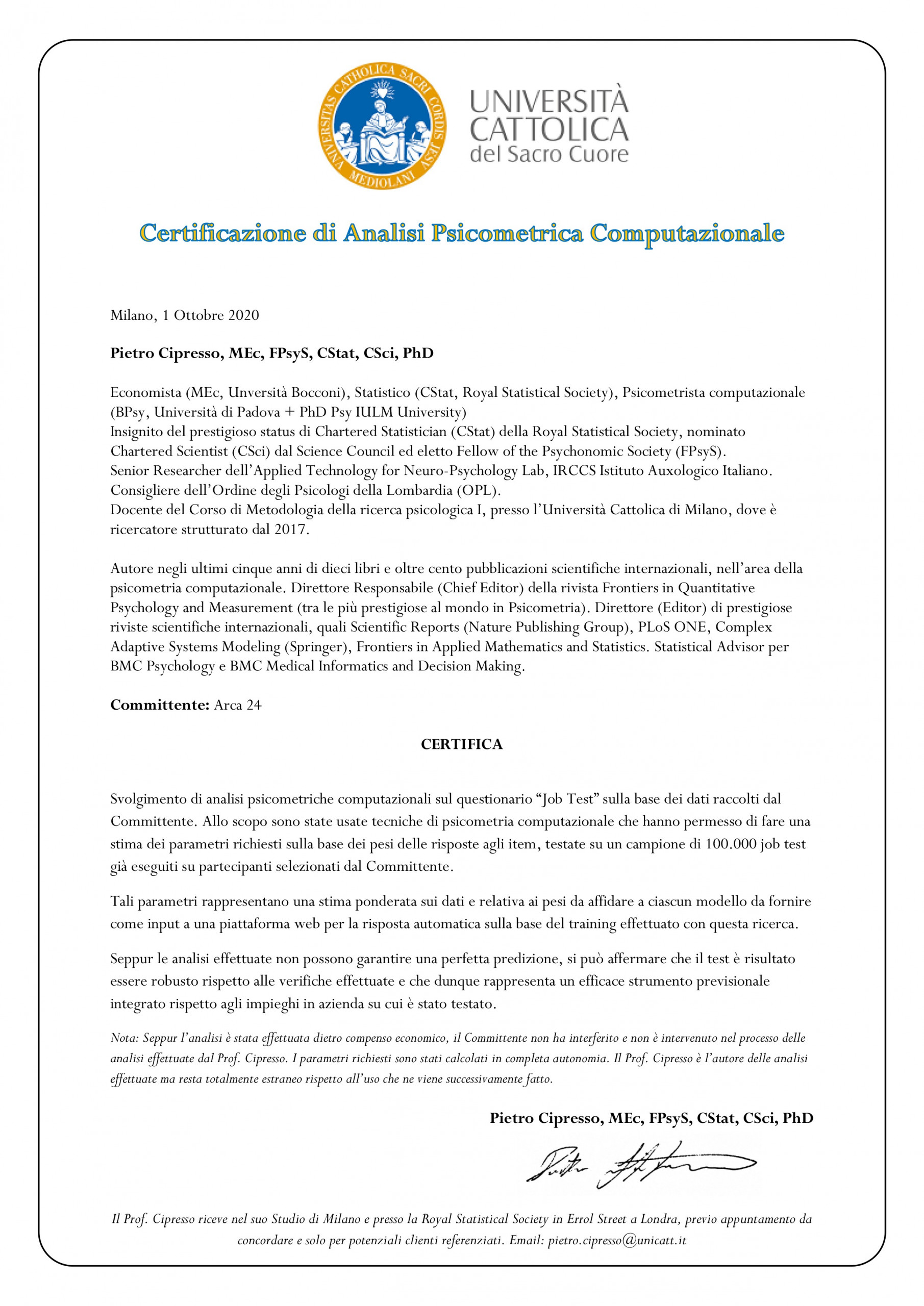 1. The methology
The development of the tests on the SoftskillLab platform has its scientific basis in the studies of Cattel and a research group that has systematized the existing literature in terms of the analysis and study of personality.
Among some of the studies, there are insights from Bandura or Salovey and Mayer for the emotional dimension, moving then to a reference to Cools and his CoSI (Cognitive Style Indicator) for cognitive inquiry.
The soft skills were chosen from the definition of the 10 life skills, identified and recognized by the WHO (World Health Organisation) as the basic skills to be able to take steps in one's daily life and, consequently, in one's working life.
2. Certifications
Pietro Cipresso, MEc, FPsyS, CStat, CSci, PhD certified the performance of computational analyses on "Job Test" and "Soft Skills Lab" questionnaires.
For this purpose, computational psychometrics techniques were used to estimate the required parameters on the basis of the weights of the responses to the items, tested on a sample of 100,000 job tests already performed on selected participants.
The test was found to be strong with respect to the checks carried out and therefore represents an effective integrated forecasting tool with respect to the uses in the company on which it was tested.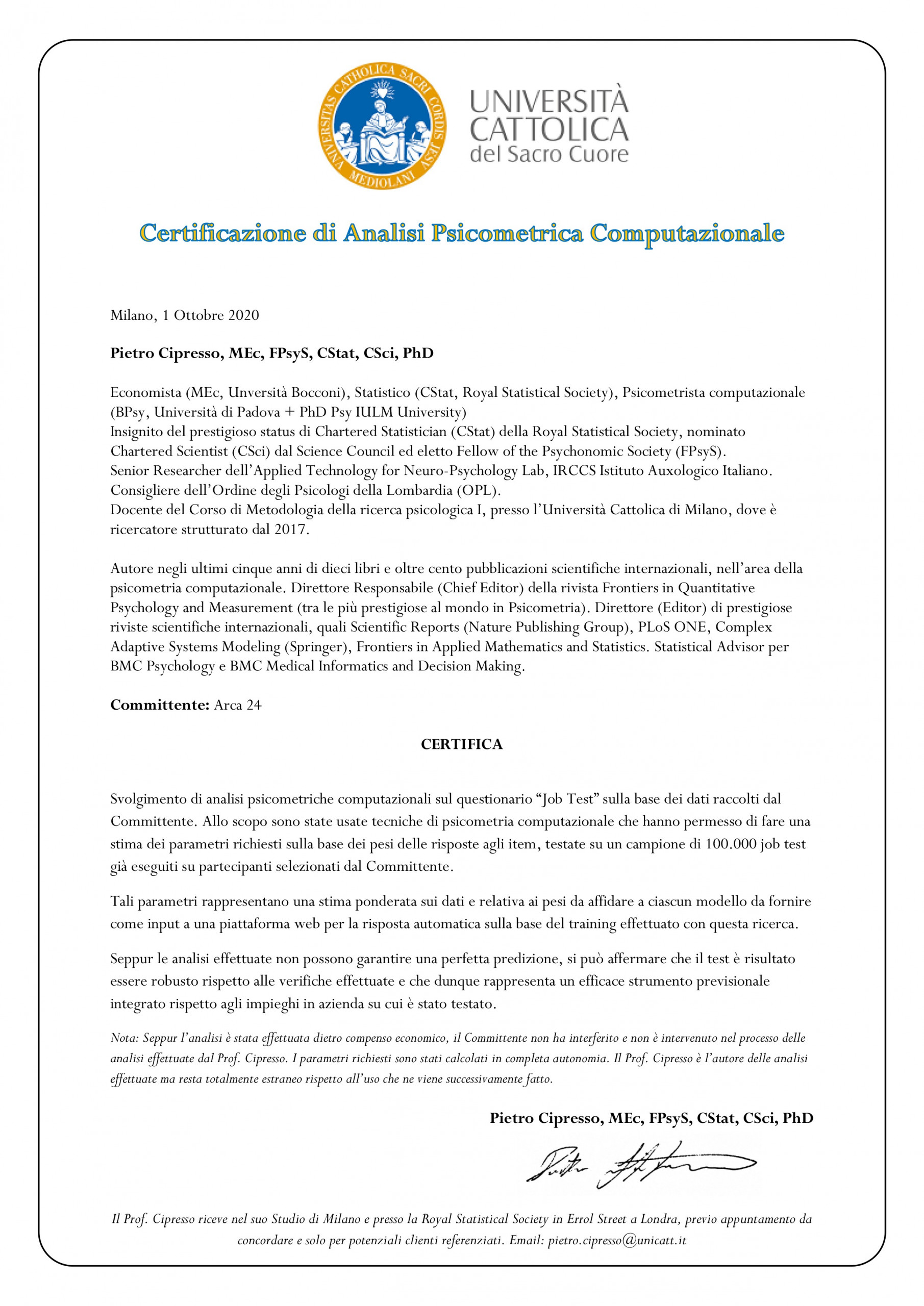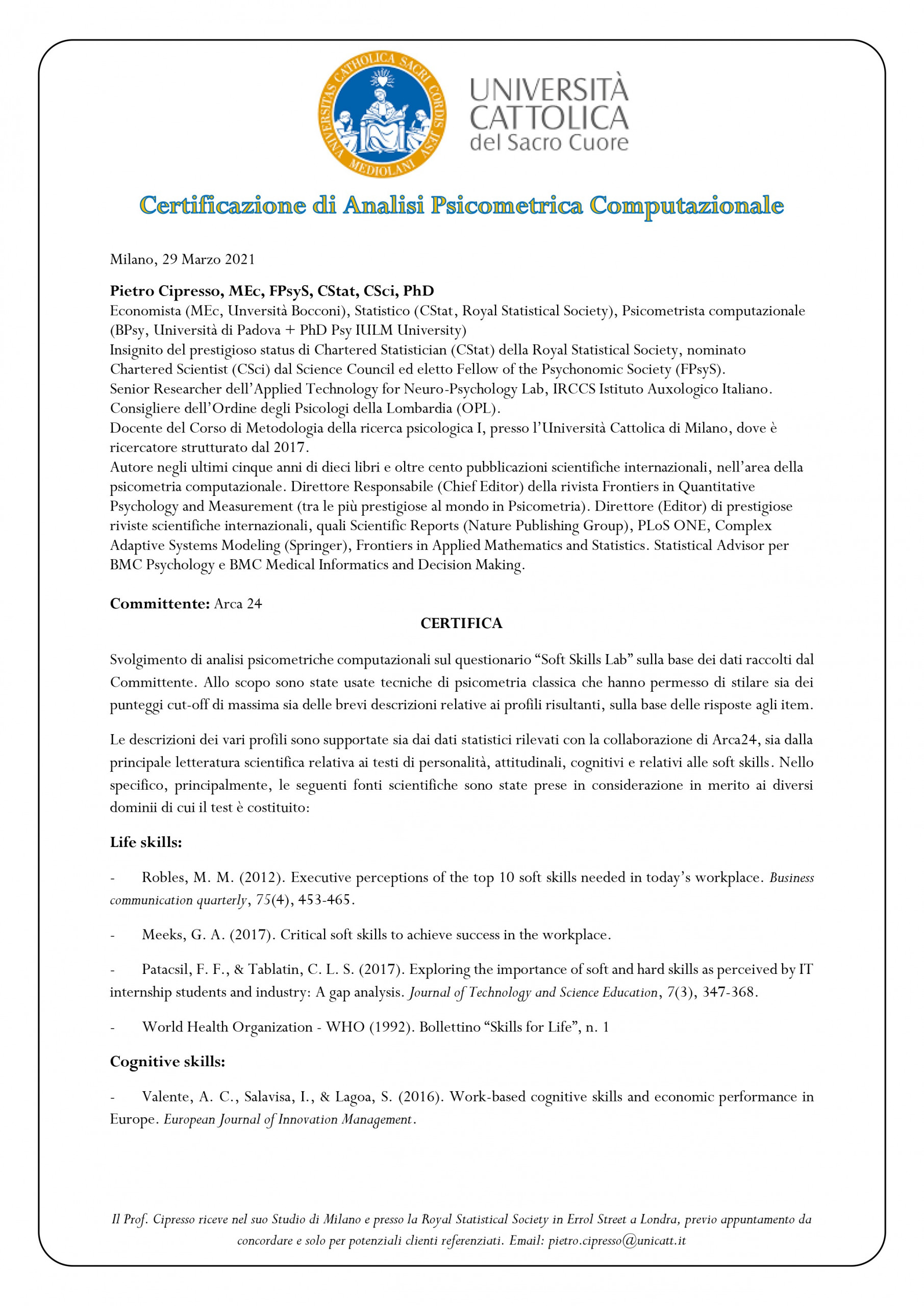 Arca24 is an HR Tech Factory specialised in the development of cloud software for the human resources sector.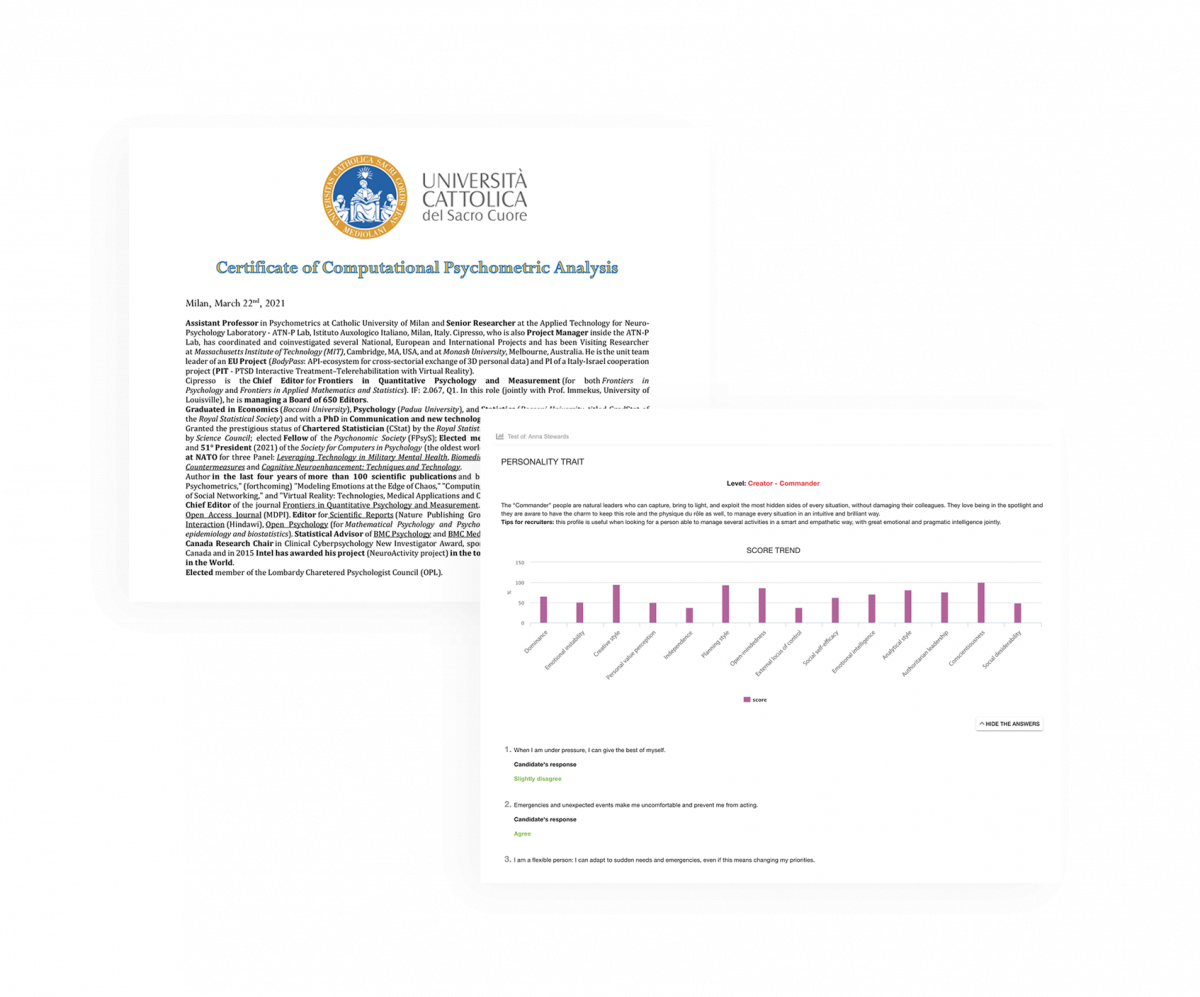 SoftskillLab – Online psychological testing platform
SoftskillLab is an online psychological testing platform that allows you to make an effective assessment of candidates and employees.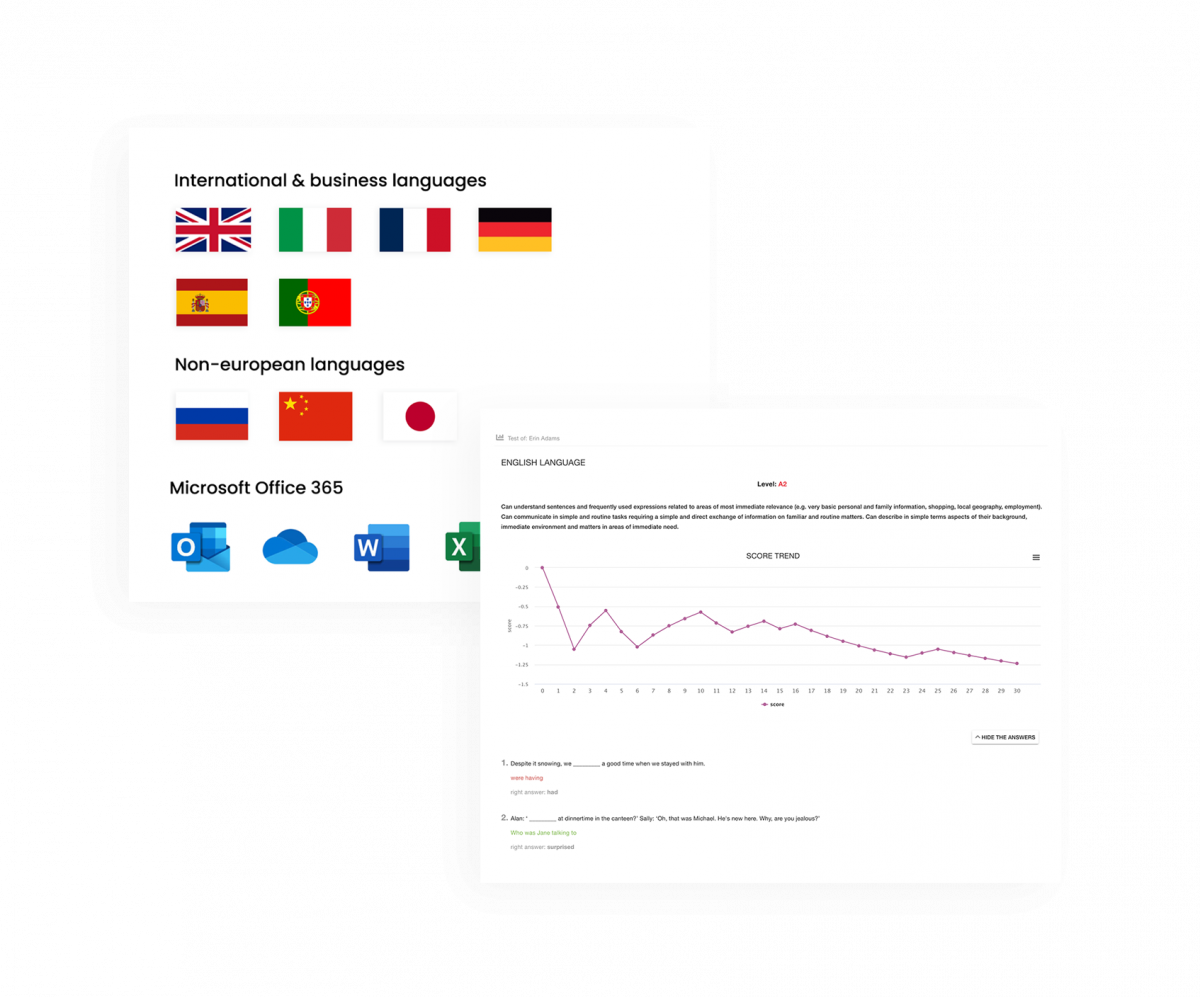 ExaminLab – Hard skills testing platform
ExaminLab is an online adaptive testing platform (based on "CAT" technology: Computerised Adaptive Tests) for the assessment of technical and language skills.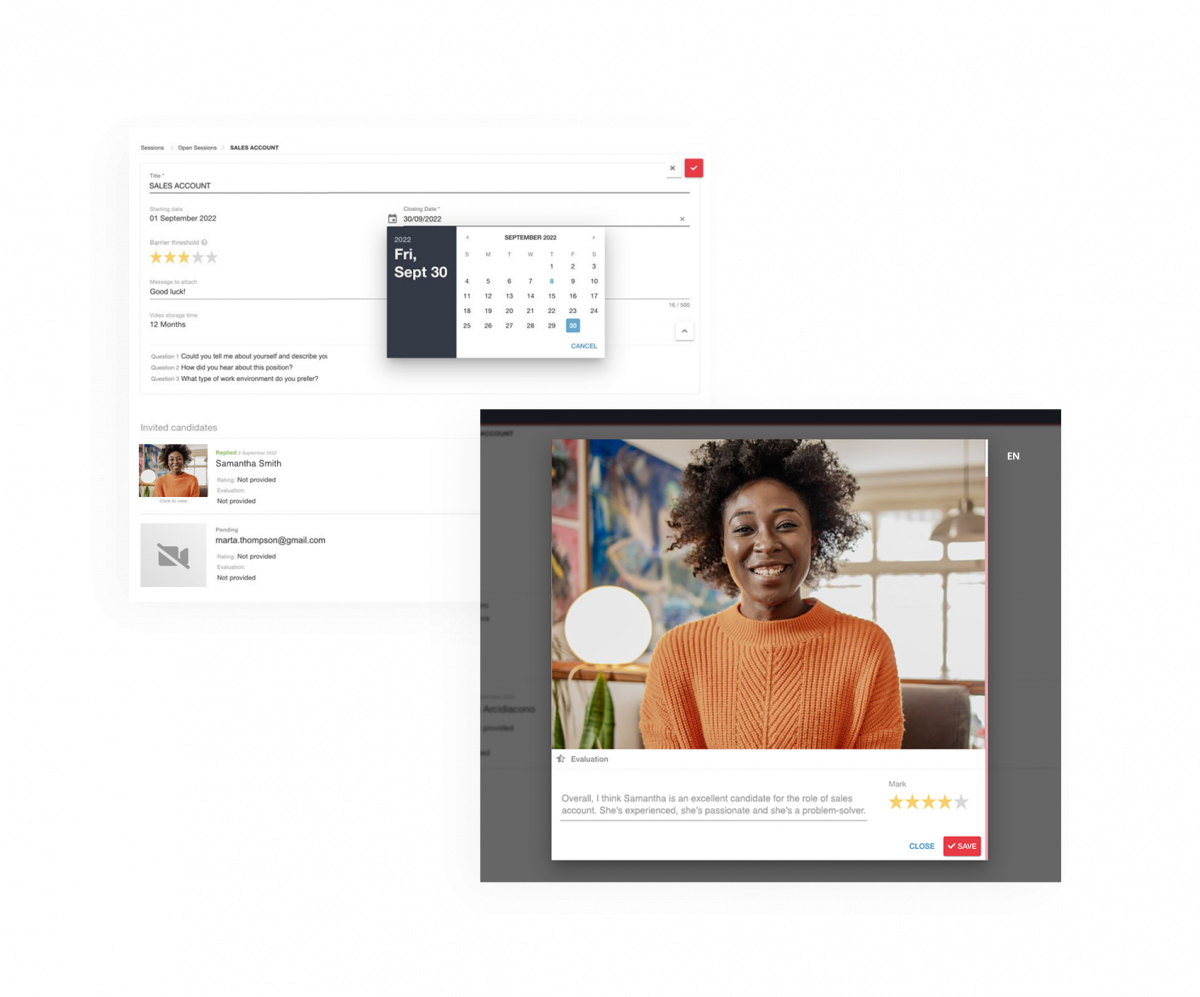 CVideo – On-demand video interviews
CVideo is a web-based platform for deferred video interviews, which enables a digital selection of candidates.