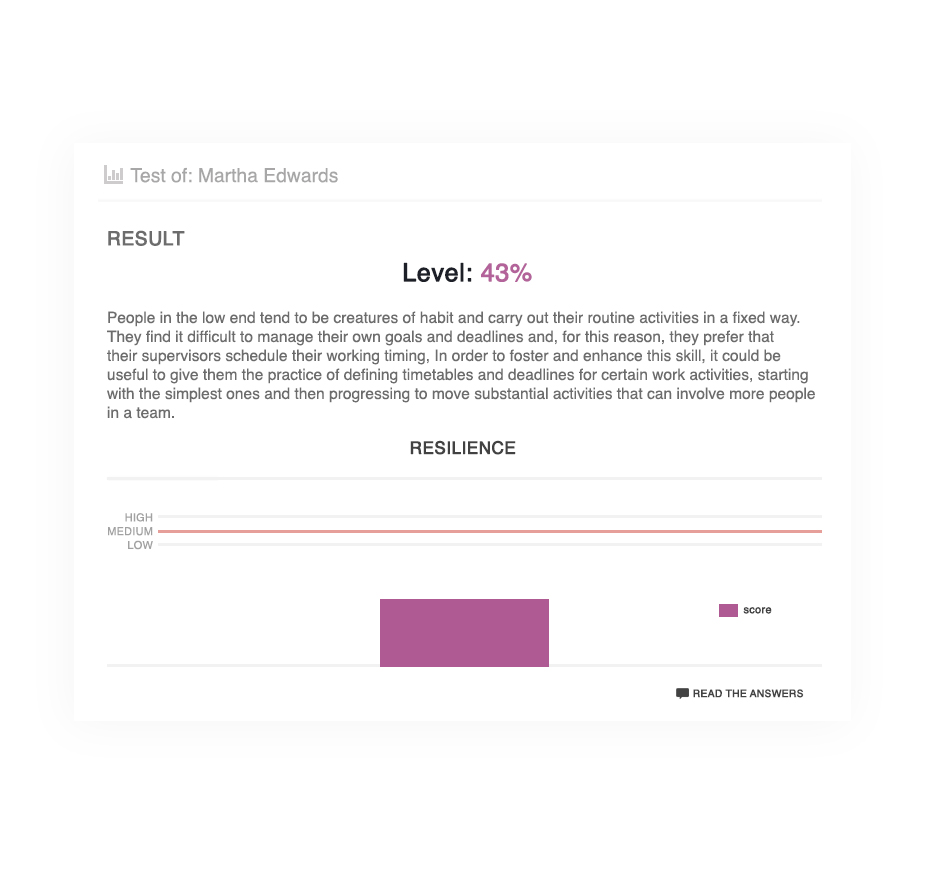 1. What are personality factors?
Personality factors indicate a predisposition to act, process information or express emotions that is independent of changing circumstances. Personality traits are stable and unlikely to change.
It is important to understand how candidates or employees tend to react to certain circumstances or everyday situations, both in relation to the context and to the people with whom they work.
2. Test library
7 online psychological tests to assess the personality factors of your company's staff
1. Openness to the future
Involves the awareness that the actions, plans, and beliefs of the present will determine the future.
2. Tolerance of uncertainty
Those who possess it are more inclined to risk and to accept the non-existence of a concrete answer.
3. Resilience
Ability to face adversity and endure, achieving a good level of adaptation to critical situations.
4. Openness to change
Openness to change involves not only the acceptance of change, but also a positive and optimistic view of it.
5. Curiosity
Desire to make new knowledge and experiences, explore and understand the unfamiliar.
6. Determination
Once a goal is defined, being sure it is pursued until it is achieved.
7. Ambition
Leads to a persistent and generalized pursuit of success. It is a defining trait even once a goal has been achieved.
3. What are the best tools for assessing personality factors?
There is a set of psychological tests with a variable number of items on the market, which are designed to reveal the personality traits of the person in the working environment.
Arca24's SoftskillLab is a tool, based on the collaboration with Università Cattolica of Milan, which offers the recruiter 7 psychological tests for the evaluation of personality factors.
These tests, more specific than personality tests on the market, provide results that are easy to interpret, even by non-specialists. Thanks to the cloud-based system, they allow the evaluation of several candidates at the same time.
4. How much do personality factors affect a selection process?
A person's personality traits are stable and unlikely to change. For this reason, it is essential to measure them as well as possible in order to identify the ideal person to be placed in a given role and context.
SoftskilLlab offers 7 psychological tests to assess these skills and ensure a fast and effective selection process.
Arca24 is an HR Tech Factory specialised in the development of cloud software for the human resources sector.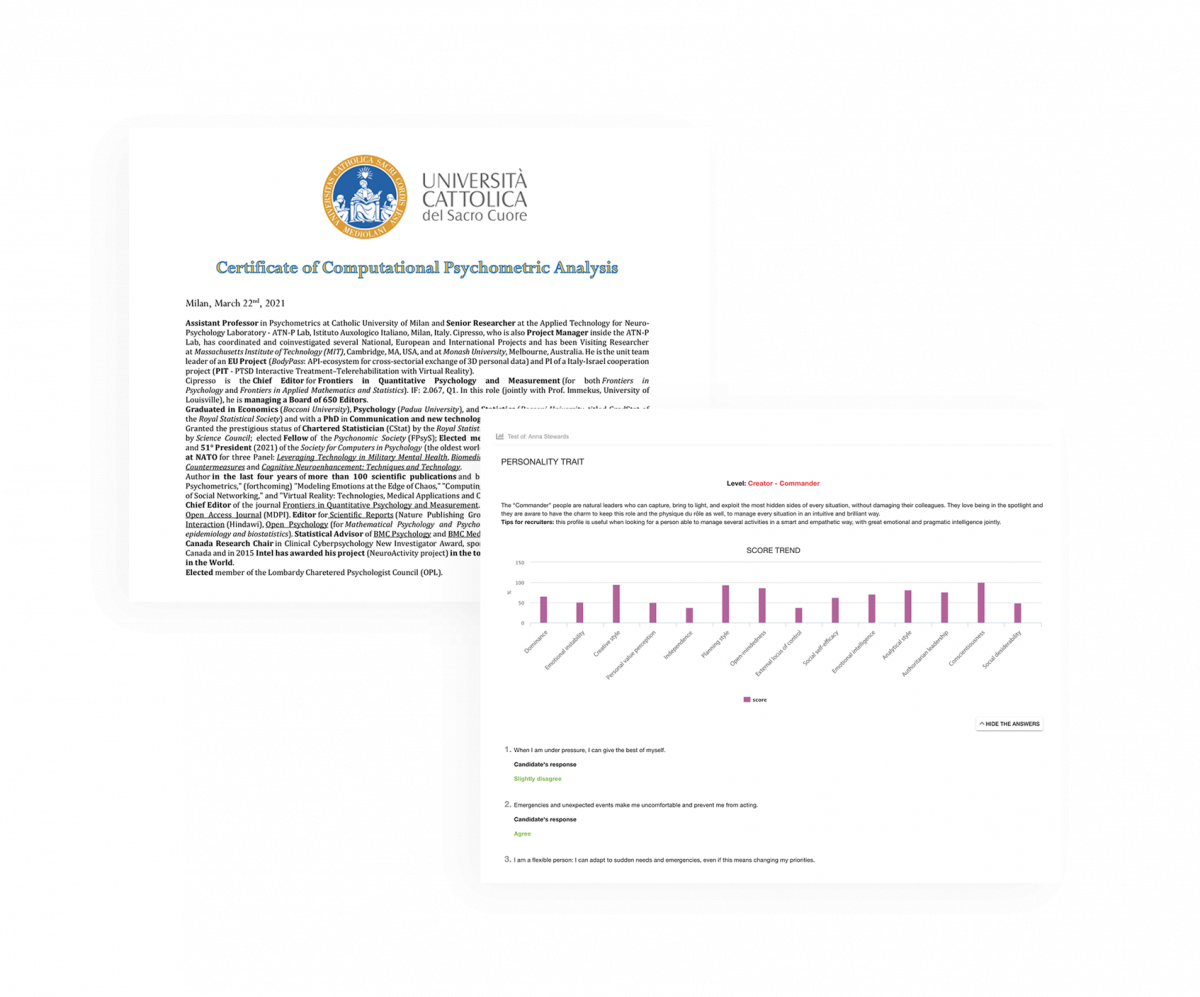 SoftskillLab – Online psychological testing platform
SoftskillLab is an online psychological testing platform that allows you to make an effective assessment of candidates and employees.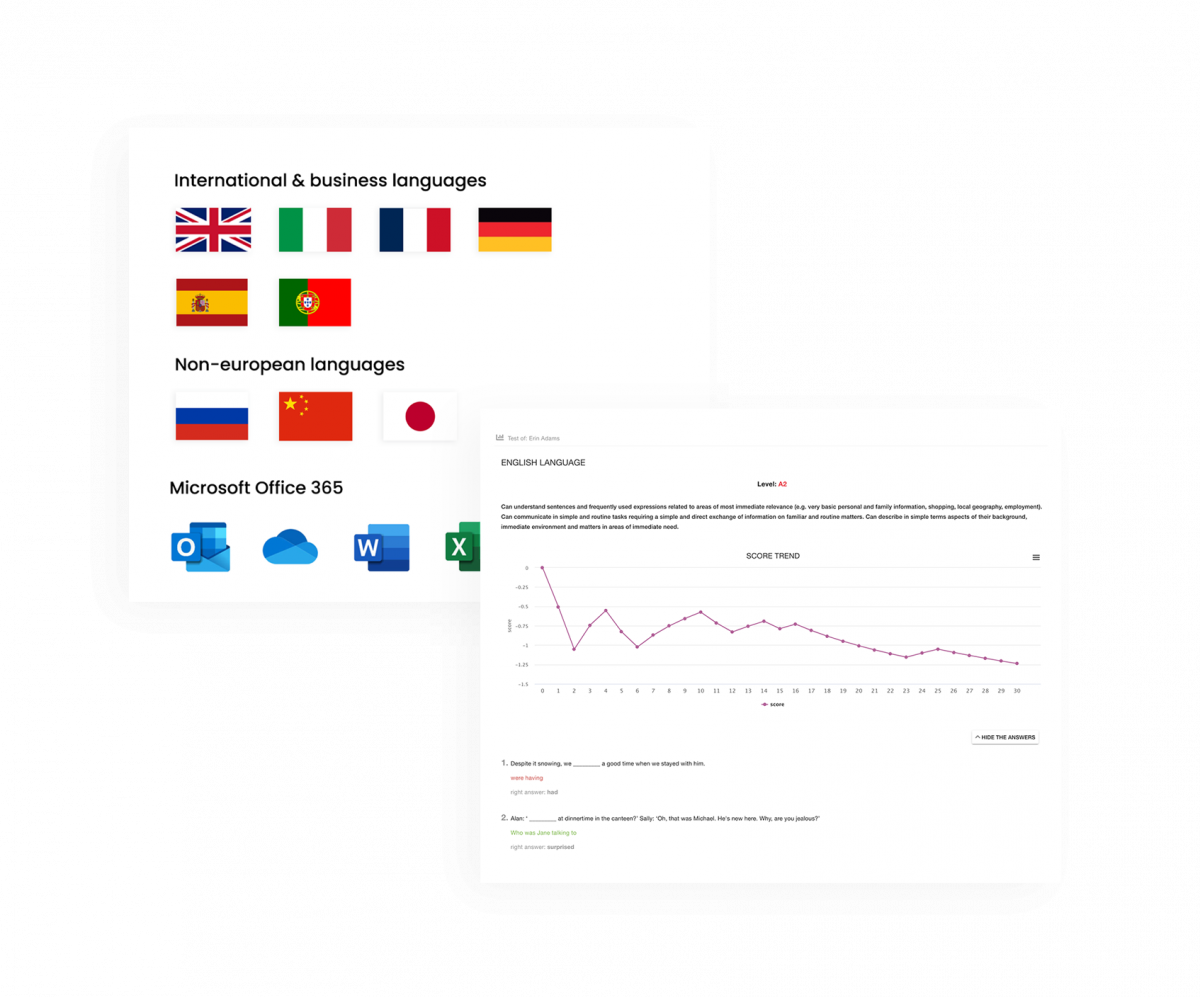 ExaminLab – Hard skills testing platform
ExaminLab is an online adaptive testing platform (based on "CAT" technology: Computerised Adaptive Tests) for the assessment of technical and language skills.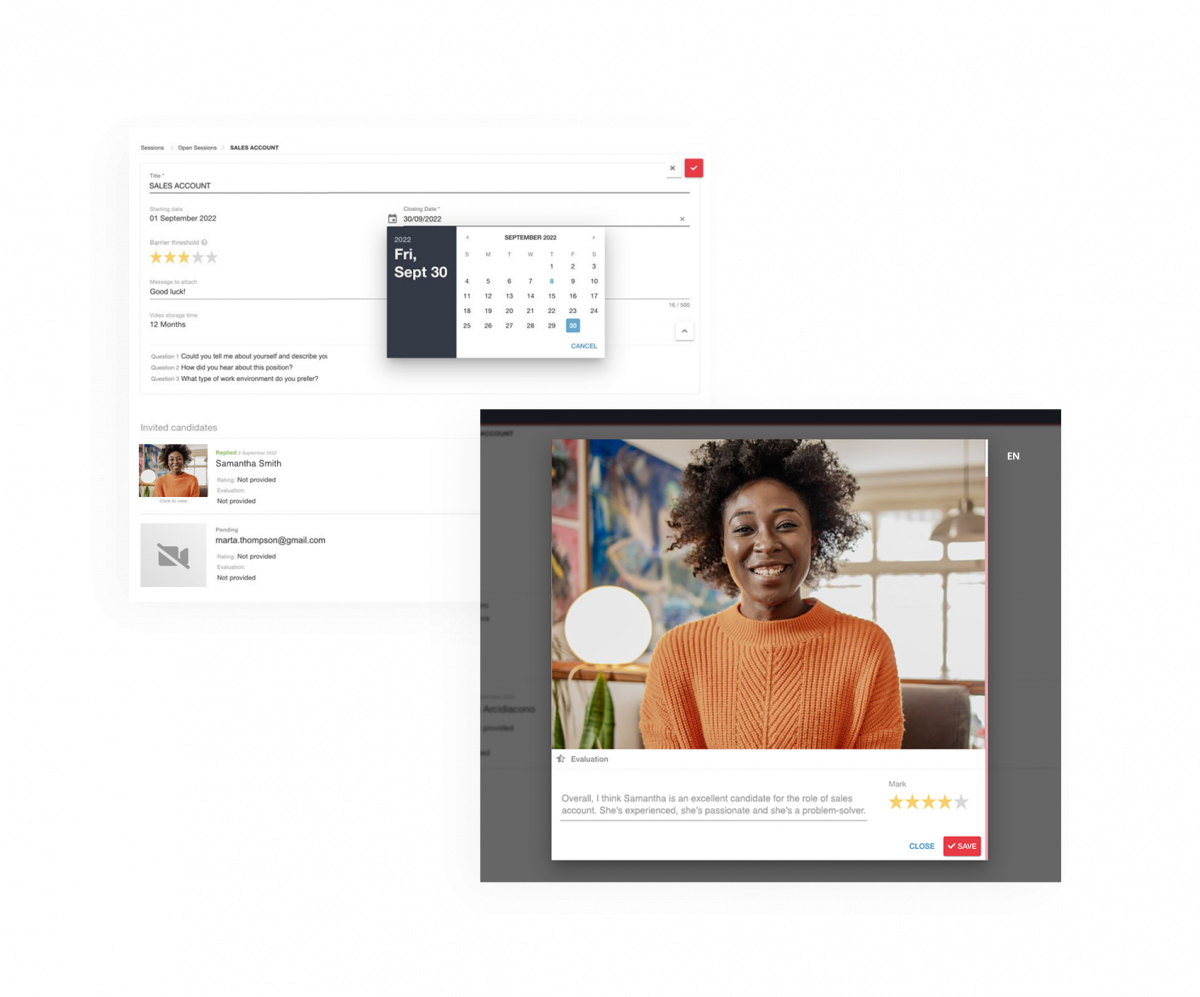 CVideo – On-demand video interviews
CVideo is a web-based platform for deferred video interviews, which enables a digital selection of candidates.