Arca24 awarded as one of the "Best Workplaces™ Switzerland"
We achieves 6th place in the category of "organizations with 20 to 49 employees". This means Arca24 has been recognized as one of the best employers among all the companies certified as a "Great Place to Work".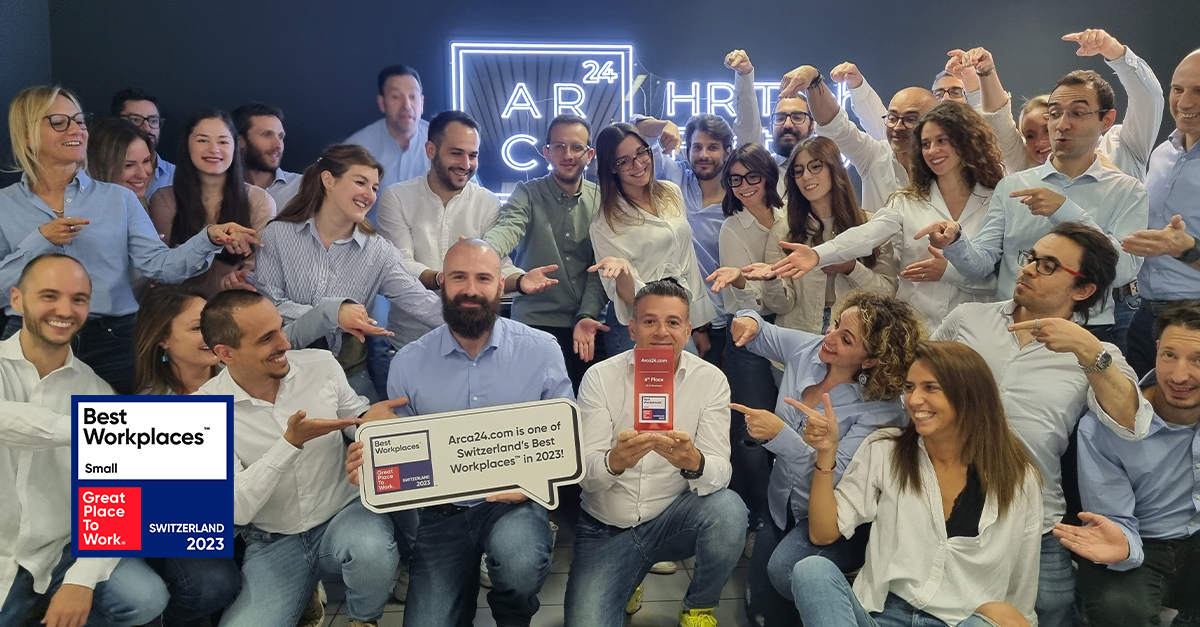 On May 16th, Arca24 was recognized as one of the "Best Workplaces™ Switzerland" by Great Place To Work® , a research and consulting institute for workplace culture that operates globally.
Arca24 reaches the 6th place in this year's "Best Workplaces™ Award" from Great Place To Work® in the Best Small Workplaces™ Switzerland category.
The award is particularly valuable because it is awarded by the company's own employees. They can judge the workplace culture best and therefore paint a credible picture of the employer.
What it means to be GPTW certified
Receiving this certification means an endorsement of trust and esteem from employees who are asked to express their opinion every year through an anonymous survey on topics such as Credibility, Fairness, Pride, Respect, Cohesion.
The 2022 survey achieved an outstanding 92 percent trust index, this result combined with an assessment of the company's HR processes led Arca24 to be among the Best Workplaces in Switzerland.
Successfull development
"Arca24 has experienced rapid development over the past few years. Today, 36 colleagues are part of our team. We are enormously proud to have been able to maintain our team spirit and unique corporate culture even as we have grown. We will continue to work to maintain a healthy and stimulating work environment and to ensure that all our employees are happy to be part of this team and represent this company!", says a delighted Silvia Persechino, HR Manager of Arca24.
What defines us
"The success of any organization comes through the people who work within it.
Since Arca24 was founded in 2013, this phrase has been the basis of our daily work life. It conveys the importance we place on our employees, as an employee-oriented company, and is the philosophy that guides us in the development of our software", says Gabriele Molteni, CEO of Arca24.
This certification is a confirmation that, in a benchmark comparison of Swiss companies, Arca24 has an above-average workplace culture that is characterized by trust, diversity, and team spirit.
This is a success that has also been achieved through various initiatives and best practices such as a comfortable work environment, hourly flexibility, improved benefit system, extraordinary leave and expansion of dedicated training.
All of the mentioned have ensured an ever-improving work life balance and a drive for employees to grow and improve.
Arca24 is an HR Tech Factory specialised in the development of cloud software for the human resources sector.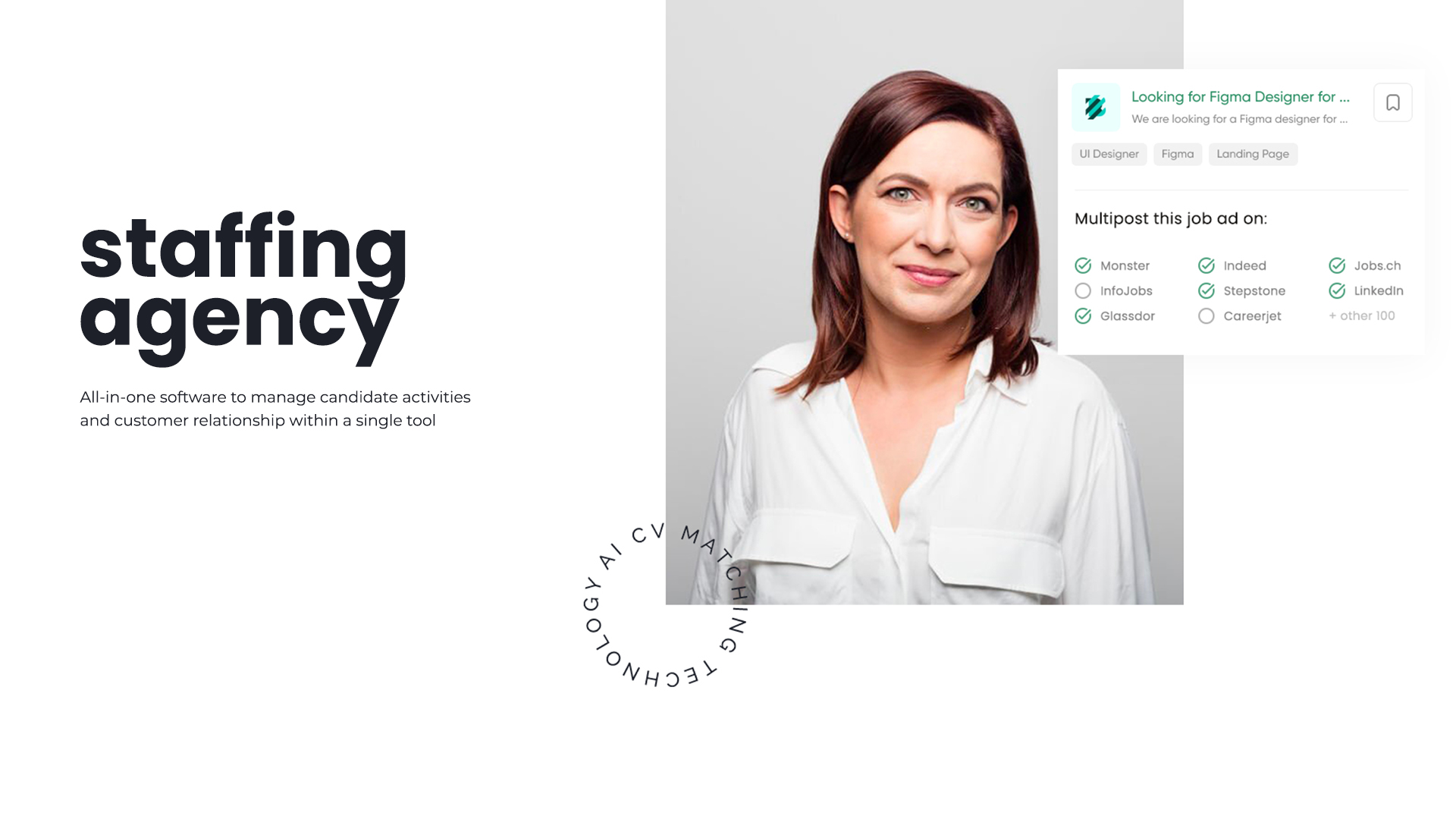 Ngage – Staffing Agency Software
Ngage (ATS+CRM) is a solution developed to support staffing and employment agencies throughout the entire production cycle. It optimizes and digitalize the processes of talent acquisition, customer relationship and administrative management.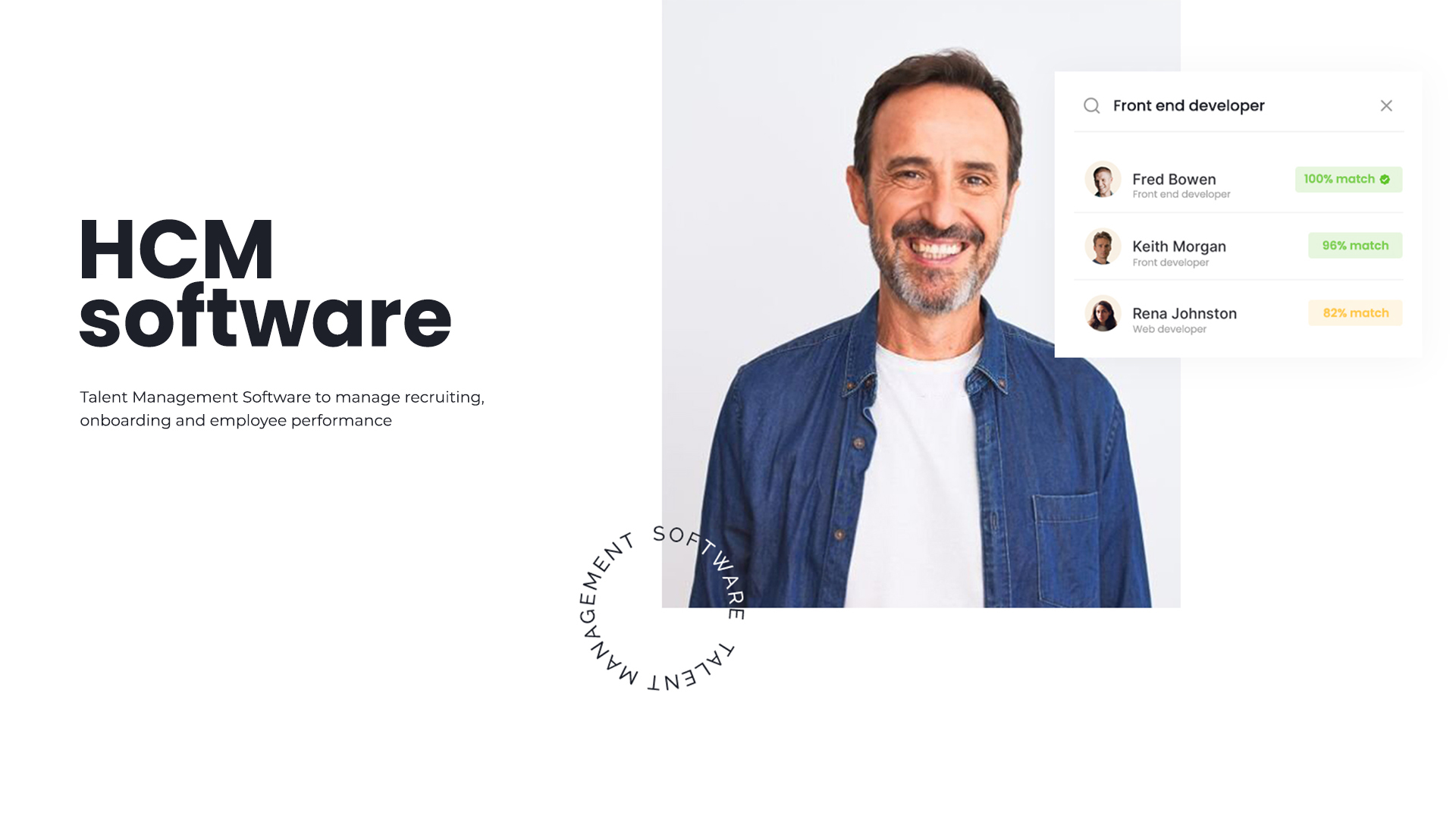 Talentum – Talent Management Software
Talentum is a complete and intuitive end-to-end solution that allows the HR department to acquire, manage and optimise the workforce throughout the employee's life cycle (from search and selection activities to the onboarding of selected candidates).
Other items from category "Corporate News"