Thanks to the integration with Bandyer, we are able to provide you with a collaborative video communication system – within our HR software – that allows you to start chats and live interviews directly from your management tool.

A responsive and user-friendly mobile solution integrated into our ATS (Talentum – Applicant Tracking System) and CRM (Ngage – Staffing Agency Software), which is very intuitive as well as similar to the instant messaging systems we are currently used to.
From selection processes…
Recruiters can easily start a new chat and schedule video interviews directly from their system while candidates can access calls and video interviews from their personal area.
An online collaboration experience integrated into our products, aimed at improving the employer branding of organizations and ensuring an optimal candidate experience in the selection process.
…to customer relationship management
It is possible to start chat and program calls and video calls with the different contact people even within the CRM.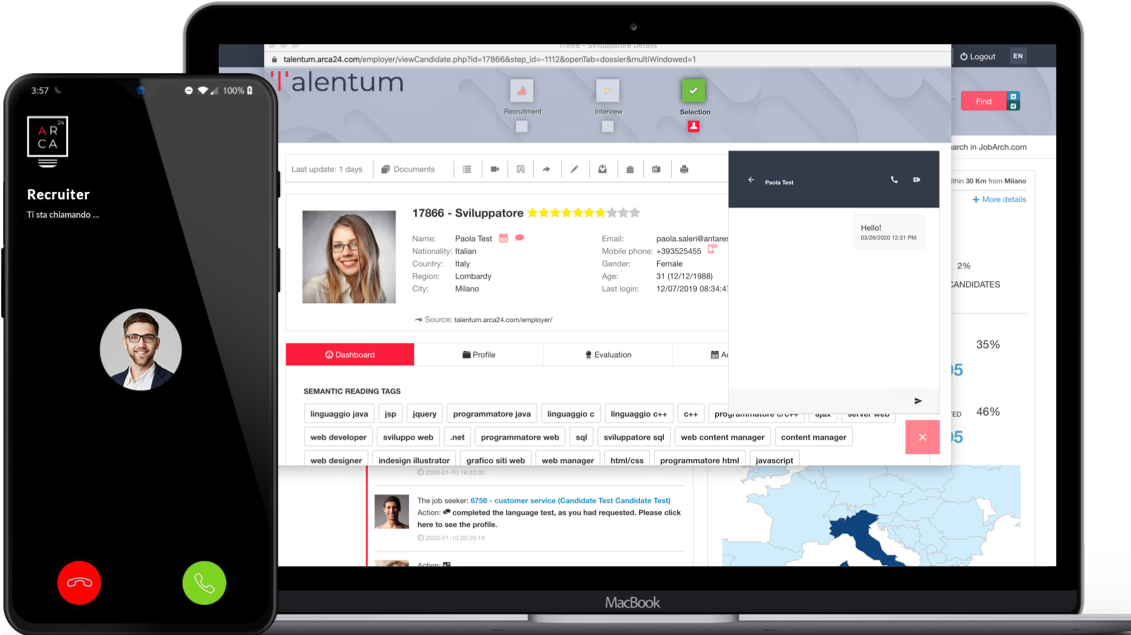 Tracking selection processes has never been so easy
The system collects all the data related to its use: candidate and recruiter identification, call duration and audio video recordings (also available offline) as well as storage within the candidate's profile.
Ask for a free online demo and discover more!